Springfield Rail Improvements Project
W
elcome to the Springfield Rail Improvements Project website! The City of Springfield is leading this rail consolidation effort in cooperation with Sangamon County and the Illinois Department of Transportation (IDOT). This project will relocate all passenger and freight traffic from the Third Street corridor to Tenth Street; construct roadway underpasses at critical rail crossings on both the Tenth and Nineteenth Street corridors; and eliminate train horns in the City between Stanford Avenue and Sangamon Avenue.
This project is being conducted in segments with a focus on planning and design, land acquisition, and eventually construction. While IDOT has provided funding for planning and design, land acquisition and construction will take place as funding becomes available.
Everything you need to know about this project – its goals and ways to get involved and give your input – can be found on this website. Visit often for the latest updates and/or sign up to receive periodic email notifications.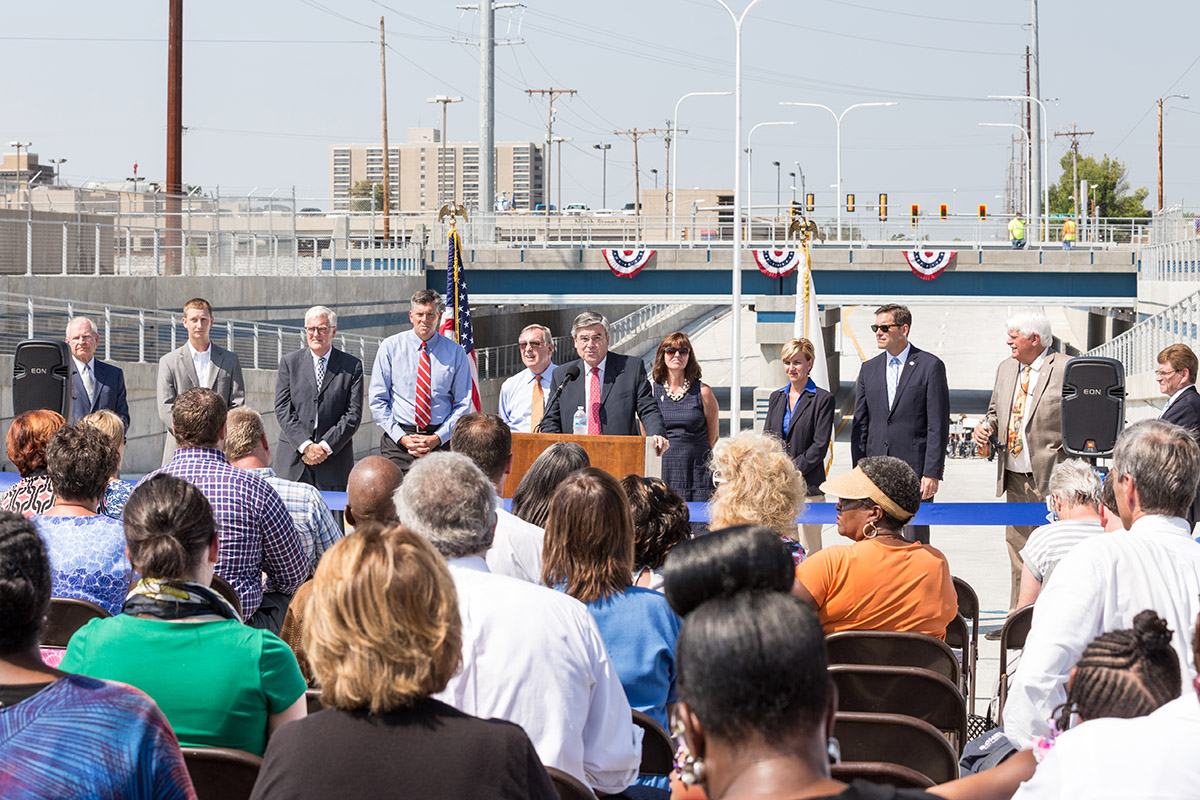 Elected officials, residents, and the project team gathered for the Carpenter Street Underpass ribbon cutting ceremony
on August 29, 2016.